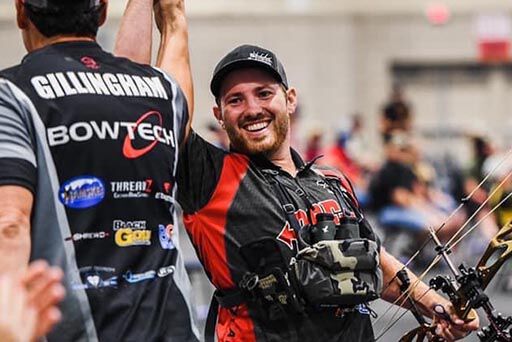 Kyle Douglas
I grew up in Harrisville, UT got married in 2020, and now live in Liberty, UT. I own and run a bow shop called Douglas Archery in Ogden, UT. I've been shooting archery since I was 5 and have been competing in tournaments since I was about 12-13. I won the Vegas Shoot in the Young Adult Championship division in 2015 and turned pro once
I turned 18. I have been traveling and competing ever since. I have been fortunate enough to win a few tournaments the last handful of years including the Vegas Shoot back to back in 2020 and 2021, NFAA Indoor Nationals three times in a row in 2020, 2021, and 2022, USA Archery Indoor Nationals back to back in 2020 and 2021, ASA Classic, ASA Metropolis, OPA Summit Invitational, NFAA Dakota Classic, NFAA Shooter of the Year. I love the sport of archery and everything it entails.
I've been hunting with a bow since I turned 12 and am a die-hard bowhunter. I'm even more passionate about hunting than the target archery side of things. I have been fortunate enough to put a good number of Elk and Mule Deer under my belt as well as a nice antelope and a few others.